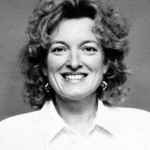 SYLVIA DIANE LEE
JUNE 8, 1946 – FEBRUARY 1, 2000
An accomplished canoeist, Sylvia was a founding member of the team but was never able to realize her ambition to paddle with her dear friends. Her indomitable spirit and warm smile brought joy and happiness to all who met her. During her struggle with cancer, she climbed many mountains but none were higher than the courageous decision she made on January 1, 2000 to stop further treatment. Her wishes were honoured and she spent her last month peacefully at home surrounded by her loving family and friends. Sylvia was a beautiful person, loving wife and mother, a friend to all and well respected by her peers in the Peterborough music, artistic and potting communities.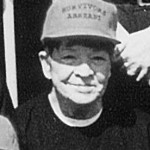 HELEN FOOTE
MARCH 20, 1937 – JULY 20, 2001
A founding member, Helen was excited to join this new team of dragon boaters in 1999. Always willing and happy to help out at Loonie Drives, BBQ's or tag days, Helen was eager to get the team "off the ground" but having a lifelong fear of the water she was very reluctant to get us "into the boat". In fact, the entire team was terrified at our very first race in Pickering 2000, where we lined up to race against the all-male and very competitive Mayfield Predator team. We didn't win the race but we got an ovation from the crowd for our spunk and our dazzling pink hats! Helen's line was "That was the scariest 2:39 minutes of my life but what a ride!"
GERRY ANDERSON
JUNE 21, 1933 – AUGUST 8, 2001
One of the founding members of Survivors Abreast in 1999, Gerry brought her beautiful smile and eloquence to the team and cheerfully helped with all of the first fundraising endeavours. In 2000 she enjoyed our first season of racing and her calm and happy demeanour was a definite asset to the rookie team. Releasing black and pink balloons at her funeral in August 2001 the team was reminded that we were indeed racing against a persistent and terrible disease.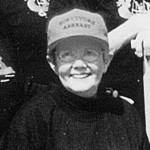 BETTY FORDE
JUNE 15, 1930 – JULY 10, 2002
Betty was also a founding member and readily donated her time at fundraising events, helped to decorate the float for our first Santa Claus parade and even generously donated her own funds to help the team get started. She was very concerned about safety and liability issues and was fundamental in steering the team to acquire proper safety procedures and liability insurance.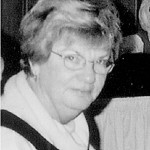 DIANE PARSONS
NOVEMBER 20, 1950 – SEPTEMBER 15, 2002
One of the first people to join the new team in 1999, Diane was the quiet presence and keeper of the flame so needed in our early days. Amid controversies and turmoil, as the team struggled to find a path through new waters, Diane would just stay calm reminding us by her example why we had formed and what our true mission was. Diane and her husband Don, one of our Draggin' Dawg supporters, could always be counted on to do whatever needed to be done and played a major role in the early success of the team.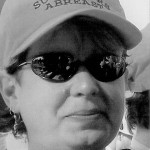 JUDY WALSH
SEPTEMBER 29, 1960 – JULY 7, 2005
Judy was a faithful, energetic, passionate and very competitive paddler who loved being in the boat. She was always ready for a road trip to participate in other team festivals whether big or small. From the Stroke position, she encouraged the team to "dig deep and give it your all". In June 2005, Judy attended the Festival to cheer her team on with a big smile on her face and with assistance from her husband Paul and sister Karen, she sat in our boat to participate in her final flower ceremony. Karen remains a faithful paddler on our team and carries on her sister's mantra: Work hard, practice hard and race hard.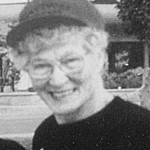 THERESE HARMAN
NOVEMBER 28, 1925 – JANUARY 18, 2006
A founding member and affectionately known as "Mother Theresa" to the team, Therese brought kindness and laughter to every event and gathering. Her colourful jokes on our road trips, her impromptu musical contribution at our Fashion Event and her generous spirit will remain in our memories forever. Even in her last days, she sent such an upbeat and humorous letter to her fellow "dragons" that it was hard to believe cancer could take such a fearless and wonderful woman. Although it took her, it could never conquer her! She watches over us still.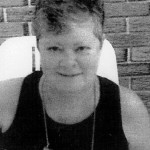 DIANE SOUTHORN
JULY 4, 1943 – MAY 6, 2006
Diane joined the team in 2002 and immediately brought her sparkly wit and her infectious joy of life to the team. Her almost daily email would crack us up with her cancer bashing or boob jokes. An avid quilter, Diane encouraged each member of the team to make a quilt block to tell our story. The beautiful quilt hanging in the Survivors Abreast Breast Assessment Centre at PRHC is a lasting memory of not only Diane but of many of the other members we have lost. The quilt and the stories can be accessed on our website. When laughter erupts in the boat, we think of Diane.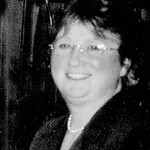 LEEANNE WILLSHAW
SEPTEMBER 30, 1957 – APRIL 5, 2007
Another founding member, LeeAnne was unquestionably the strongest paddler in the boat. Sitting in Right Engine seat 5, everyone else had to work hard to match her steady pace and her strong deep paddle. Along with her Draggin' Dawg husband, Barry, the Willshaws never missed an opportunity to practice or to race and were always there to help set up and take down the race site. Despite a terminal prognosis from the onset, LeeAnne was determined to beat the odds. LeeAnne was an inspiration to the team and her strong presence in the boat is still felt by all who knew and loved her.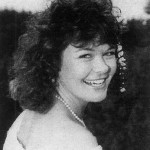 AMBER LEE JACKSON
NOVEMBER 17, 1964 – AUGUST 8, 2010
Joining the team in 2007, Amber's youth and bubbly enthusiasm was greatly appreciated by the team. She was determined to make the most of whatever life she was going to have. Bringing her young children to the races, reminded us all what devastation cancer can wreck on a family. Amazingly beautiful both inside and out, Amber left a lasting impression of perseverance and dignity to all who were lucky enough to paddle with her.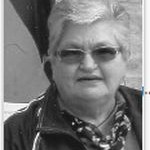 LOIS STEED
OCTOBER 5, 1941 – FEBRUARY 3, 2015
Lois attended the inaugural meeting of Survivors Abreast in November, 1999. She remained a strong supporter of the team to the end. She seldom missed a meeting, a fundraiser, a team social or a race. Willing to do anything for her team, she once dressed in a diaper to represent Miss New Year as entertainment for visiting teams. Lois was also a member of Canadians Abreast, travelling to Australia, San Francisco and Israel to race with the National Team. Also a member of the International Pink Sisters, Lois raced in Hong Kong and Italy with this team of cancer survivors gathered from around the world. Usually quiet, but never afraid to state her opinion if she thought the team was straying from its mandate, Lois will be sadly missed by her home team and her sisters across Canada and around the world.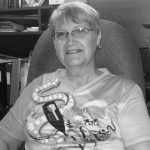 JOAN DOREEN BATES
AUGUST 4, 1950 – JULY 12, 2017
A retired high school teacher, Joan was an enthusiastic, founding member and a true team ambassador. As a natural leader, she served as team President (2008-2010) and Co-Chair for the memorable 2010 international festival for breast cancer paddlers, hosted locally. Her passion for paddling led her to join a national team, Canadians Abreast. Joan told many witty stories about her adventures traveling around the world (e.g. New Zealand, Australia, Israel, Vancouver, San Francisco and New York) with her "second" team. Spending time with family, competitive curling, "retail therapy" e.g. collecting roosters, and boundless community work, such as Settlers Village meant a full calendar! As well, Joan was church organist and choir director at Young's Point United Church for several years, playing at many weddings and funerals. She certainly led a full and rich life and leaves a tremendous void for the many who miss her.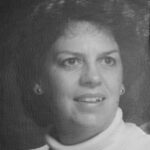 DIANE HELEN BENSON JUNE 28, 1946 – JUNE 2, 2020 Diane was kind, compassionate and an enthusiastic dragon boat paddler whose diagnosis had come at a young age in 1980. Years later, in 2001, following her career as a Registered Lab Technician, she joined Survivors Abreast (SA). In line with her helping nature, she embraced the role of "kindness coordinator" acknowledging members' illnesses, birthdays and the like. She also volunteered for the local Canadian Cancer Society, encouraging those newly diagnosed, and Community Care. An avid traveller, she raised awareness of breast cancer worldwide. She raced her heart out traveling internationally with Canadians Abreast and the International Pink Sisters to at least 12 countries within 12 years. Her paddling world included her husband Gary, who paddled with the SA's supporter team, the Draggin' Dawgs, for eight years. After Diane retired from paddling with SA, she started the Golden Dragons, an informal group of former team members who wanted to keep in touch. No agenda. No minutes. Just food, chatter and fun! Sadly, in the summer of 2018, Diane was diagnosed with Multiple System Atrophy (MSA). As her disease progressed and her quality of life dwindled, Diane made a brave decision to arrange an assisted death. Even at the end, she was thinking of others — especially her family.