Sadly we have decided to canel the fundraising fashion show due to COVID-19. It is the only responsible thing to do.
We will refund any monied already paid for tickets or issue a charitable donation receipt upon request.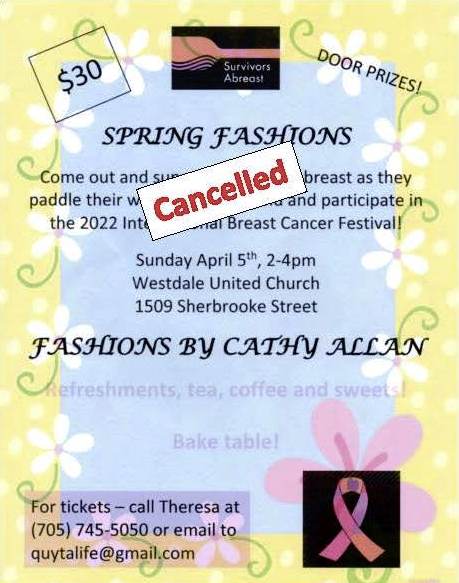 We plan to reschedule in the fall and we appreciate your support
For ticket refund or a charitable donation receipt – call Theresa at (705) 745-5050 or email quytalife@gmail.com, or contact the person who sold you your ticket.